Since we were out until 1am at Mickey's Very Merry Christmas Party we slept in and then headed out to Epcot again. We had missed out on the Seas and Living with the Land when we were there before.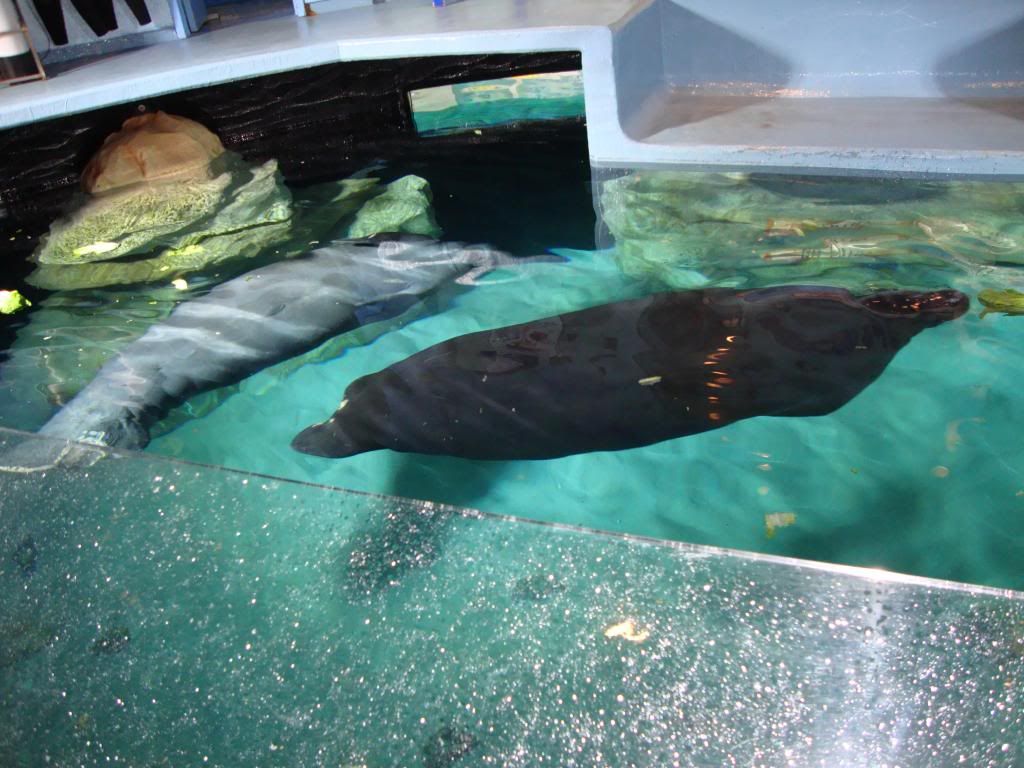 Manatees!
Soarin had a long wait so we ended up getting fast passes for right before dinner. Again we hung around the park until just after lunch time then we headed back to the hotel for a nap. Before dinner at Chefs de France we used our fast pass for Soarin. Chefs de France is always a great meal and is one of my favourite restaurants. Remy came to visit the tables. He is so cute and his handler was pretty funny!
After dinner we headed to the Studios to see the Osborne Lights.
Steven was very impressed. There was even snow falling on Streets of America.