Tonight was Mickey's Very Merry Christmas Party!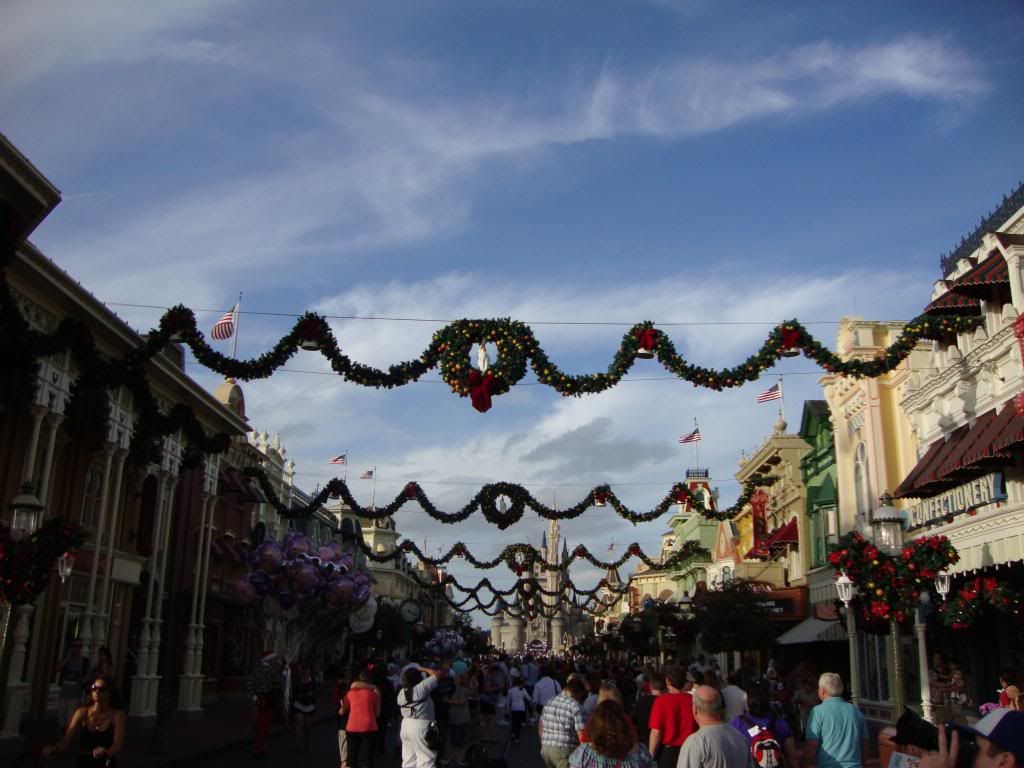 Christmas decorations!
This was by far the best part of our whole trip! We were able to walk on to any ride we wanted. We rode Splash Mountain 3 times and Big Thunder Mountain twice. Big Thunder is amazing at night. We were also able to check out the new Fantasy Land and rode the new Little Mermaid Ride.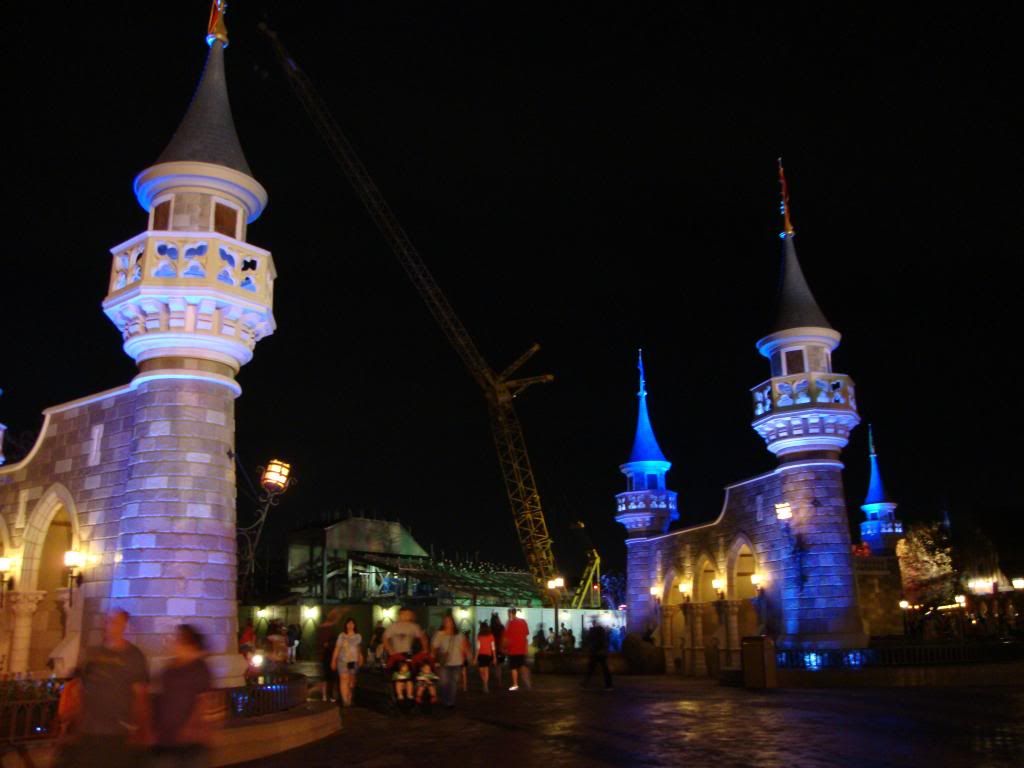 Entrance into New Fantasy Land
Price Eric's Castle
Little Mermaid
Gaston's Tavern
The hot chocolate and cookies were plentiful and we definitely go our share!
We watched the castle show and Christmas Wishes.
We then caught the second parade.
Santa!
The snow on main street was very pretty and a very nice touch. I would highly recommend Mickey's Very Merry Christmas Party. It was definitely worth the money!